Suzhou Mozitor Elevator Co., Ltd.Attended The Bangladesh International Elevator Exhibition
---
The Bangladesh International Elevator Exhibition was held in Dhaka, Bangladesh, from 4 to 6 October 2018.Bangladesh is a promising new market.Dhaka is experiencing a period of rapid transformation from elevated disposable income to increased domestic investment. With the rapid development of urbanization, the elevator and escalator industry is facing growth, opportunities and expanding its business scope and existing new territory.
The Dhaka International Elevator Exhibition in Bangladesh provides a platform for elevator enterprises to exhibit products, exchange experiences, negotiate trade and develop markets. It also facilitates foreign elevator enterprises to understand the international market and Indian local elevator enterprises to expand overseas business.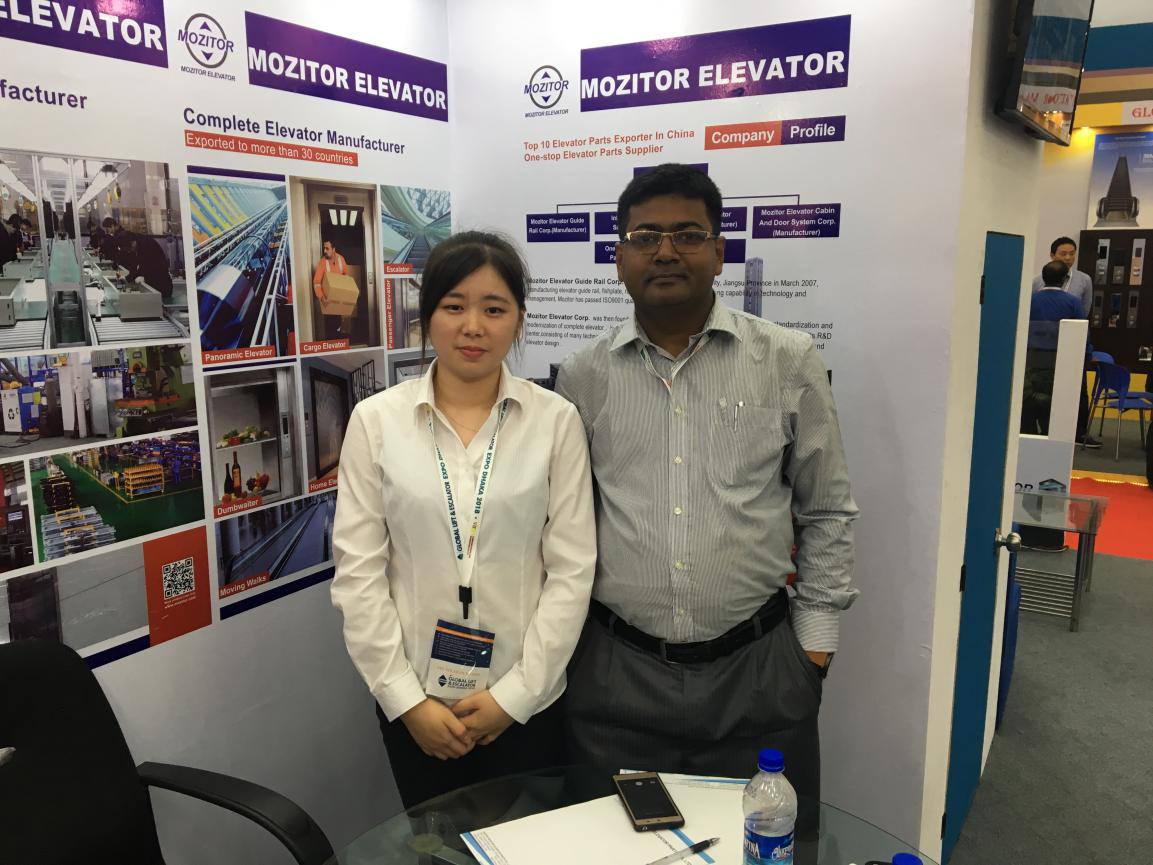 Since its establishment in 2007, IEE EXPO-INDIA has successfully held five exhibitions, playing a key role in promoting trade, displaying the latest products and helping business development. All this made them the fourth largest elevator exhibition in the world.

Suzhou Mozitor Elevator Co., Ltd. as a professional manufacturer with ten years of experience in the production of elevator guide rail, we also carefully planned to participate in this exhibition. our booth received a lot of guests from china and abroad. the professional client who came to our booth give a high commend on our quality and production quality control management model.we confirmed several international order in the exhibition .

Through this exhibition, the exchanges with domestic industry personnel have been strengthened, and the influence of the Metzite brand on the international market has been further enhanced.